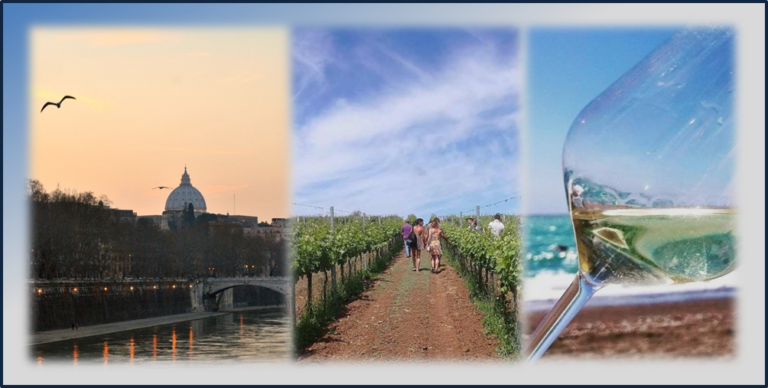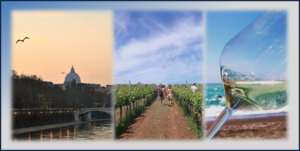 Visite in Cantina
Scoprire, conoscere e respirare il vino lì dove nasce: e' "Il Senso della Terra". Visite in Cantina, Degustazioni Territoriali e Incontri coi Produttori per vivere un'esperienza enologica a 360 gradi caratterizzata da natura, territorio, donne e uomini del vino.
E' la loro voce che ci condurrà attraverso storia e leggenda, impegno e passione, dedizione e creatività: un lavoro "magico" quello della creazione del vino dalla terra che si rinnova anno dopo anno, generazione dopo generazione. Una poesia ricca e complessa, caratterizzata da essere umani, vigneti ed ambiente, insieme fusi in un connubio di natura e genio umano.
Passeggiando fra i filari, ascolteremo la storia di quella terra, conosceremo le caratteristiche di quegli specifici vigneti e il rapporto simbiotico generatosi nei decenni con i vitigni che oggi li caratterizzano. Le donne e gli uomini del vino ci racconteranno le tecniche, le difficoltà, le gioie, gli imprevisti che la vigna annualmente dona a chi la coltiva: ci condurranno in cantina, dove il mosto si trasforma e riposa, dove si raffina il vino e si caratterizza e prende forma il progetto enologico dietro ogni famiglia ed ogni azienda.
Ed infine, una volta avvolti da questa magia, degusteremo quella poesia – accompagnata da altri prodotti tipici del territorio – e ci faremo raccontare il vini dal nostro palato in un assaggio guidaro, finalmente consapevoli del lungo percorso che collega la vite al vino e della straordianria e speciale magia che alberga in ogni calice.
Percorsi Culturali
Fondiamo arte, cultura ed enogastronomia: un'esperienza a tutto tondo per godere delle eccellenze del nostro paese. Un viaggio estetico condotto da guide professionali, archeologi professionisti e wine communicator coinvolgenti che ci avvolgerà di cultura, passione ed emozioni.
Viaggi e Tours – Culture, History, Art, Wine
Culture, History, Art, Wine
A tailor made experience of Rome and Italy: art, history, culture, food & wine.
Discover the eternal city and the rest of the country from the inside, guided by professionals, talking with locals, tasting their food, sharing their visions and lives.
Choose your experiences and taste the hidden soul of a wonderful and still surprising country.